Welcome to the Office of Dr. David Lelonek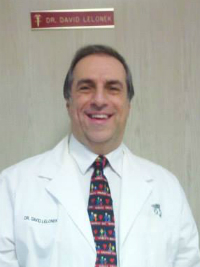 Welcome to our new location at the J.C. Penney Optical at Roosevelt Field Mall in Garden City. Our new office is close to my old warehouse location, which is the central shopping hub for Nassau County. The Roosevelt Field Mall is the largest mall on Long Island and one of the largest in New York State. The mall can be reached easily from either the Meadowbrook Parkway or from many local roadways, including Old Country Road and Stewart Avenue. You can find just about anything you need at the mall, and we are thrilled to open our office there. The Red Parking Lot is the closest parking facility to our location.

The J.C. Penney Optical always offers many wonderful specials and competitive prices for designer frames and contact lenses. The J.C. Penney Optical offers much lower prices than my prior office (prices which are similar to my old warehouse location). The J.C. Penney Optical can be found on Floor 1, which is the Lower Level, next to the Photo Studio (just to the left when you come off the Down Escalator).

We will continue to offer our same superior eye care, along with the special testing many of you have come to expect including the Optos Retinal Scanner and our Dicon Visual Field exam. We will continue to take most insurance plans, as well as all major credit cards, cash or checks. We will even now take the J.C. Penney Credit Card for payment for our professional services. And remember, we will have your information, as we will have all your old records in our new office.

Please call 516-222-6580 to make an appointment or if you have any questions. As well, please feel free to make your appointment online.

I hope to see everyone at our new office location at the J.C. Penney Optical in the Roosevelt Field Mall, when it is time for your next annual eye exam.